Scraper Installation Diagram
---
Scraper Installation Diagram

Scraper Installation Diagram
---
The pig farm special waste and urine separation system (scraping manure) automatically reduces the cost of artificial decontamination, reduces the ammonia and bacteria in the pig house, and improves the sanitation of the pig house.
Main feature
(1) The operation is simple and quick, and can realize unmanned management, manual temporary defecation and automatic timing and clearing of the feces, and the time can be set arbitrarily;
(2) The scraper is automatically retracted, the width of the plate can be customized according to the ditch, the friction is small, the noise is low, the dung is clean, and the stainless steel scraping board is used to improve the service life;
(3) The traction rope adopts 304 stainless steel wire rope, which continuously draws the rope and does not corrode and not stretch;
(4) The corner wheel adopts 46# steel integral hot-dip galvanizing to ensure the stability and safety of the operation of the stainless steel traction rope and the overall cleaning system;
(5) The special urinary tube for scraping manure is made of PVC and special wear-resistant materials, which is made of anti-corrosion and wear-resistant;
(6) All the scraping slab screws are made of stainless steel screws;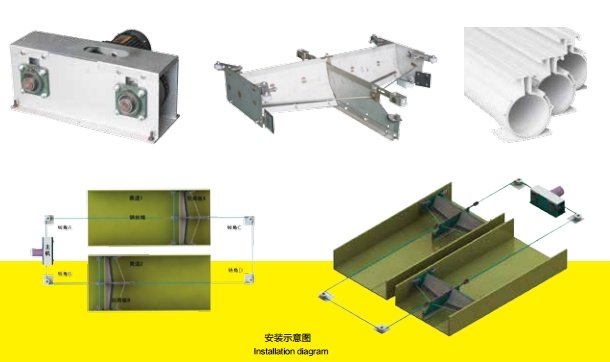 Immediately consult
If you are interested in our product, please leave your email and we will contact you as soon as possible. Thank you!
Related products